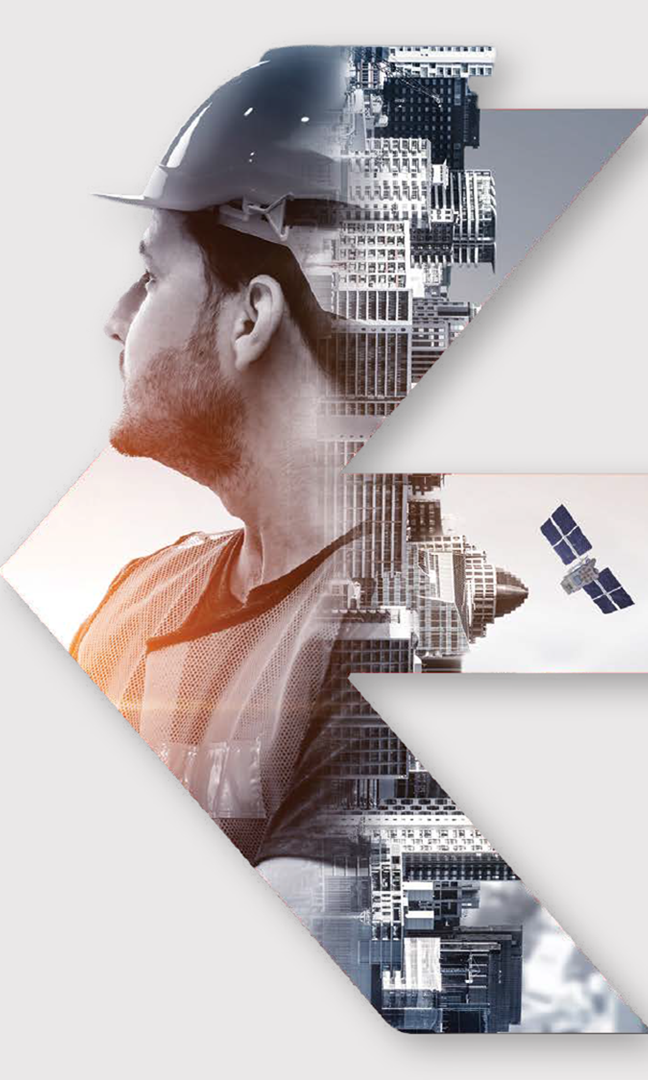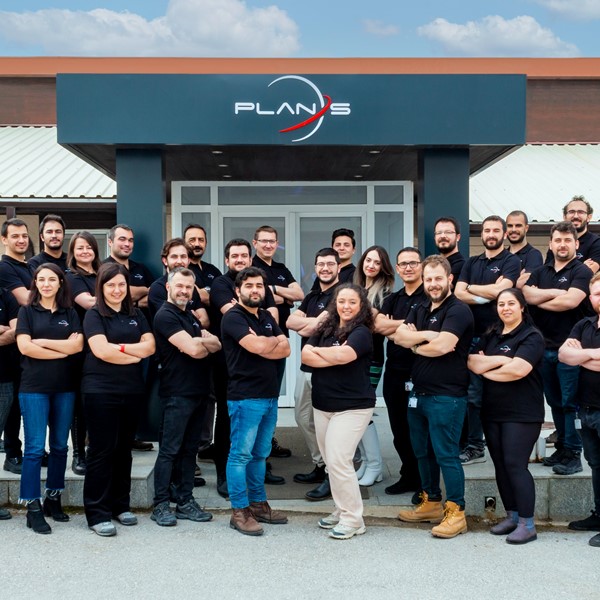 R&D Studies Bringing Competitive Advantage
Allocating a minimum of 3% of its turnover to research and development, Kontrolmatik has been carrying out its R&D studies by taking into account the demands coming from domestic and foreign markets since its establishment.
Kontrolmatik has adopted an innovative and entrepreneurial firm model. As a result, it attaches importance to research. For this purpose, it develops policies, makes strategic planning, allocates resources for the development of the research ecosystem, and takes the necessary precautions. These works are carried out in line with the directive for the regulation of incentives related to the support and development of scientific research. Specific incentive themes are determined for Kontrolmatik's research works, it has focused on these themes.

Within the scope of R&D activities, studies are carried out on four subjects in particular:
Lithium ion battery production with LiFePO4 (LFP) and other environmental technologies
Communication, information security and internet of things - IOT industrial communication systems
Robotic technologies – development and production of collaborative robot arm and user interface
Renewable energy systems
For a Carbon-Neutral and Green Future
The use of lithium-ion-based structures, which is an innovative technology, is rapidly increasing on a global scale. It is clear that progress in this field continues in our country as well. These systems can be used for electricity-based transportation systems, balancing renewable energy, improving grid factors and meeting possible instantaneous demand forces. In this sense, Company enables energy storage solutions to be realized by means of different intermediates and final products from cell size to network scale.
​
It continues to work on the production of lithium iron phosphate (LiFePO4) type battery cells, which is a commercially competitive and environmentally friendly technology for energy storage activities. Lithium-ion technologies that do not contain non-environmental elements such as cobalt, cadmium, nickel, lead, obtaining electronic structures including balancing and protection systems for battery cells, obtaining electronic converter structures required for grid-scale storage and special-purpose energy storage systems, and energy storage cells Integration of electronic structures and related software are other fields of activity.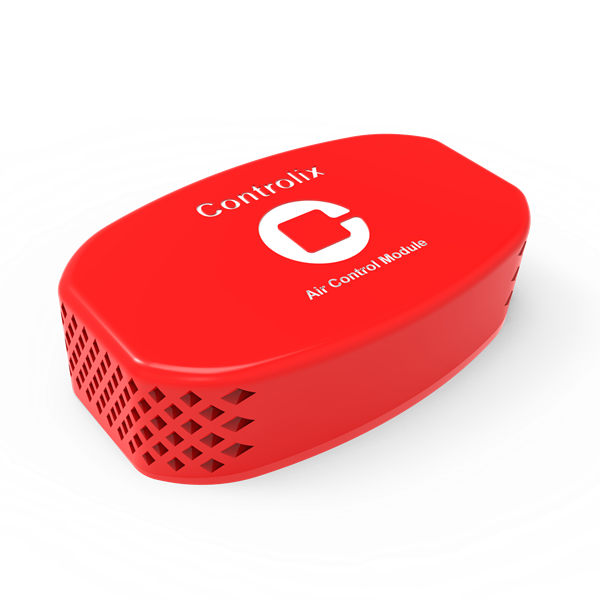 Internet of Things for a more productive future
It is an inevitable fact that the use of the Internet significantly changes our daily lives by increasing communication, information sharing and mutual interaction among people. As a result of the researches, it is thought that 55 billion internet-supported smart sensor systems will be used worldwide in 2025 and the existing capacities will be insufficient with the increasing demand. The new technological concept, called the Internet of Things, is defined as the intelligent connection of smart devices through objects that can sense and communicate with each other. With this technology, it is possible to monitor almost all events and collect information in our environment (home, school, workplace, factory, city, etc.) with a large number of small-sized, wireless technology-enabled sensing (sensor) devices.

Kontrolmatik continues active studies on internet of things systems. In this context  Smart sensor systems with limited domestic production in our country, which are heavily needed in the domestic and foreign markets in the medium term; It will be aimed to develop high efficiency electronic cards, software systems and mechanical designs with innovative technologies and solutions.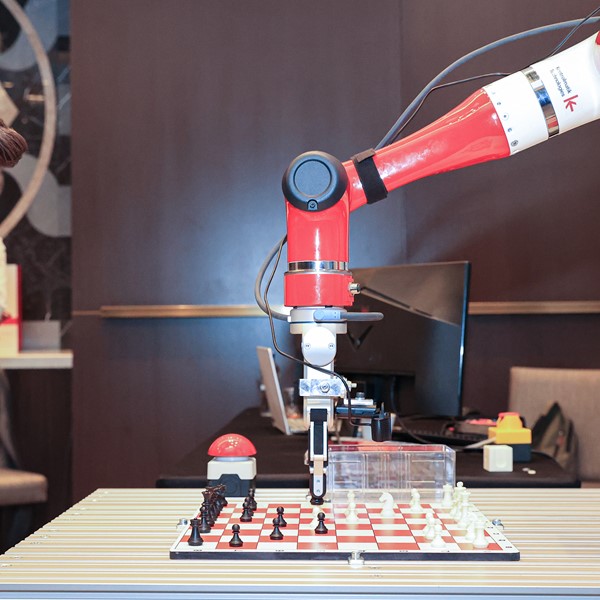 Collaborative Robots For A Safer Future
The R&D Center's internet of things technologies team provides the design of units developed with a communication unit equipped with smart sensors and the development of existing systems for remote monitoring of mechanical, manual or data output machines and units that cannot be measured remotely.

Today, the Industry 4.0 process, fed by digital transformation and advanced production techniques, shapes the function and job descriptions of the new generation industrial robots that will work in smart factories. Cobots or collaborative (collaborative) robots are robots that enable them to work safely by interacting side by side with humans in a collaborative space. Thanks to the feedback received by the robot in any intervention during side-by-side working, it can stop without damaging the environmental factors. In this way, it can work safely with people. One of the main fields of activity of Kontrolmatik in the field of R&D is robotic systems.

In this context, the Company continues to work on the development of collaborative robots. The developed collaborative industrial robots will play an important role in the flexible production system by working in the same environment with the operator in the division of labor. Advanced robotic systems and collaborative industrial robots, which are considered to provide the most added value in Turkey, are important areas of industry 4.0. The interaction of collaborative industrial robots with operators and other robot control systems via the internet of things (IoT) is expected to form the basic structure of the production system in the smart factories of the future.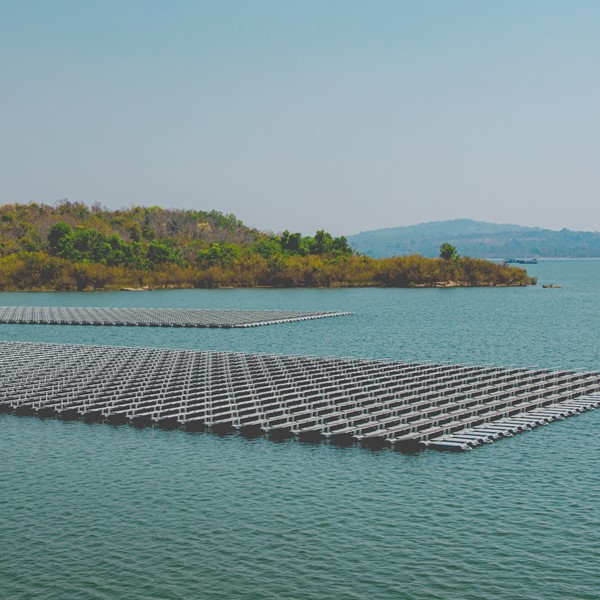 Floating Solar Platforms For A More Sustainable Future
Kontrolmatik uses its deep-rooted engineering experience with innovative approaches and continues its renewable energy system studies within its R&D center. It will reduce Turkey's foreign dependency and meet the needs of stakeholders in the global market in all energy systems sub-headings covering the fields of electricity generation, transmission, distribution, consumption and management. It is aimed to develop efficient, reliable and economical products and services.

Kontrolmatik focuses on renewable energy systems for this target and carries out studies to provide system solutions covering R&D, design, production, integration and after-sales support. In this context, studies on floating platforms that can be used in floating solar power plant projects continue. Prototype design, aero-hydrodynamic performance research and structural analysis of the studied products have been completed. In the short term; It is aimed to start production development activities by floating the 1:1 prototype of the resulting design in the pool built in the Ankara factory. It is aimed to reduce the machine design and assembly steps of the metal structure to the optimum time, which will shorten the production time of the floaters. In the medium term; In order to ensure the assembly of the floating SPP facility at the location where it will be put into operation, the assembly line will be designed in suitable conditions for the floating modules. Using the appropriate number of boats to be determined, within the scope of the consultancy service received from Yıldız Technology Transfer Office, the grid fan to be added in the wave pool of Yıldız Technical University will be tested for the effects of wave and wind, and at the end, the optimization of the mooring-mooring method to the whole system will be registered. In the long run; In floating SPP systems, the movement of the tracking system will be modeled according to the solar tracking and wind-solar utility ratio. It is aimed to make floating SPP designs that can be operated in open sea conditions. In addition, it is planned to carry out studies on wind turbines for renewable energy systems in the medium and long term.